The story behind Morfin: the people and events, which lead to Morfin
Bitcoin or blockchain
We were on our way back from lunch. Hands stuffed in our pockets, walking side by side, we could see our breath 5 inches in front of us. Robert and I always talk during lunch. He is amazingly well informed, the kind of friend everyone should have. This guy is like a magazine with the latest relevant titles, the "ask me anything" friend. This time he was telling me how people are buying and selling "long strings of random digits, you know, hashes", for hard dollars a piece. I was freezing too hard for the information to properly sink in, but I remember wondering "what are these kids up to now?". There was a faint tinge of outrage at the prospect of paying hard cash on digital information that does…what exactly?
You know those stickers that were being passed around at some point? The ones reading "next time you hear about bitcoin stick this to your laptop"? Robert should have passed one of those to me. I was still working for IBM. An announcement on the intranet news pops up. It was about Hyperledger and the Blockchain technology. There was no Blockchain project at IBM Luxembourg at that time. I started some research in my spare time and got that "Aha!" moment. This is the future. Why aren't we funding this? Shut up and take my money! I had the urge to spread the word, and felt like I had to get involved (the proverbial get involved yesterday already). The more I read, the more excited I got.
Is the future now or was it yesterday?
I was fueled. I started researching all the existing blockchains. Ethereum popped up a bit later. I was downloading wallets, installing nodes, sending raw transactions and playing on testnets. I bought a slate of cryptocurrencies to play on the live blockchain. I guess you could call it a portfolio, although my scope was a bit different.
But it wasn't that easy. I googled "buy BTC". I get served with a few exchanges I sign up and find they don't accept credit cards outside the US. Or that they are not accepting my card issued in Luxembourg. I was in a huge KYC queue waiting to be validated. This started to look like a full time job and I already had a full time job. The technology was in very early stages and the adoption was lagging. Exchanges were not at the peak of customer service and service range then, and I feel there is room for improvement now. Enough to fit an elephant.
The blockchain… of events
Like Bitcoin, Morfin would not exist without a chain (of events and fortunate meetings). By this point, I was determined to make some changes in my career and I was surfing through startups working on blockchain projects. I was already getting involved with a project in Switzerland. Most financing programs are dedicated to early-stage development programs, and we were too far along for most of them. I bounced from one wizard to another until I met a banker interested in crypto. With his own plans to create a real digital bank. A bank equipped to accommodate crypto.
Now, we all think banking and cryptocurrencies are not exactly a match made in heaven. But…why not? I've seen stranger couples, like beer and lemonade and pineapple pizza. If you work hard enough, this could actually work. The banker and I come from different backgrounds and different approaches, but I feel we sparked some ideas. I was talking Dapps, he was talking services. I think now we are both bilingual.
"Let's do this!" – said a smashing team. I called my Uni mates, Ionut and Paul. They had been running their own software company, a fine-tuned, properly oiled software popping machine that had been running for 10 years. "What's up? What did you have in mind?". I had my fingers crossed we were on the same wavelength.
Not buying a Lambo… but selling a Lotus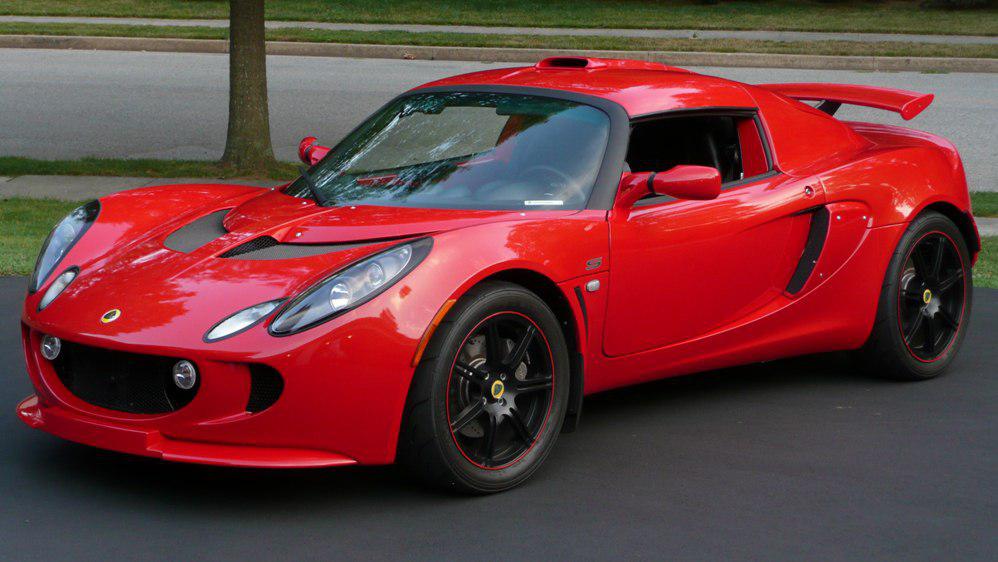 In order to have useful decentralized apps (Dapps) being created and especially being used by everyone, you need to make it inclusive. Why would you create such a technology that is "for the people" and populate the space with just tech gurus?
Building a mobile bank these days is not what it used to be in terms of capital. You can start with an EMI license, a banking-as-a-service technology platform, and few suppliers to complement your KYC and AML internal efforts. But it still is a project that, aside from the 80 hours per week work, it needs some capital.
I put all my savings on the table. Even my collectible track day car was now morphing into cash to support the plan. That was painful. In the end, i was relocating resources from one passion to another. My adrenaline levels are the same, although I am not spinning at 140km/h into a Lotus (like it happened before…. https://www.youtube.com/watch?v=PcUfzASaRDo  ) , but in a project that moves just as fast. We have to calculate every move, we cannot afford a spin.
Morfin's identity
Think of a general-purpose vehicle, a mass production Sedan, that you're using to commute to work, bring your kids to school, go on holidays and do your weekly shopping. It would serve you well enough, it would serve everyone well enough. That's not Morfin. We're not iterating on a mass production car by adding some active cruise control or a new electronic dashboard. We are a track day sports car, built from scratch, light, efficient, innovative, built with a purpose and a mission. Usually, after a few years, the technology used in competition cars and sports cars is adopted by mass production cars.
This is also our mission – building the most efficient tool for the crypto community. Not just for everyone who needs a bank. In a few years, our technology will be available for the masses to drive crypto adoption. And let's face it, no matter what the worth of your portfolio is now, compared to last year, Blockchain is still a racing car technology in the world of finance.
We are now entering our BETA program and it's all hands-on deck. We are nervous about the response, like a first time dad in front of the maternity ward. What will our clients say? Let's count fingers and toes. On our last count, it was all there. And it was an amazing project to bring to life, one that got everyone very involved. Now, we are looking to the community support. It's a startup! Kicking and screaming.
Special thanks to all early (unknowing) contributors to Morfin: Satoshi Nakamoto, Robert, IBM, Radu, Lykke, Laurence, Alex, Dimitri and, of most of all the operating squad that pulled the hard weights with me, Paul and Ionut.